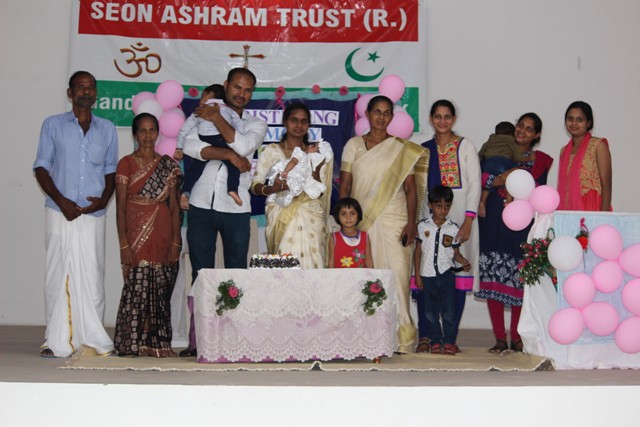 Thanks to our staff Manoj Madassery & Family for celebrating the Christening/Baptism celebration of their second child, DELNA at Seon Ashram with our inmates.
Many Thanks to all the family members and relatives for being present here for the function and encouraging our inmates with your presence.
May the Almighty God bless the family and the little Angel DELNA with Loads of happiness, peace and prosperity throughout life.